FACIAL PLASTIC SURGERY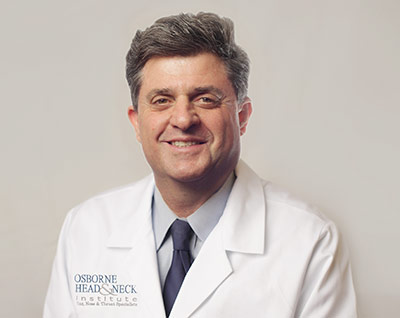 Dr. Godin is a double Board Certified Facial Plastic and Reconstructive Surgeon who enjoys the positive, creative, and artistic nature of his profession. Dr. Godin currently has a bicoastal facial plastic surgery practice treating patients in Beverly Hills, CA and Richmond, Virginia. Since 1993, he has served as the Director of Facial Plastic and Reconstructive Surgery in the Department of Otolaryngology / Head and Neck Surgery at the Medical College of Virginia. He is a past Chief of Staff of the Richmond Eye and Ear Hospital. Dr. Godin's distinguished expertise has been recognized in many ways, including several invitations to demonstrate his innovations in cosmetic facial surgery to other physicians in courses throughout the United States. He is also the author of many published articles on the subject of facial plastic surgery. He has been recognized as a national authority in noninvasive procedures as well, and currently serves on the National Medical Education Faculty for both BOTOX® education (Allergan Corporation) and Radiesse® education (Bioform Medical Corporation).
Dr. Godin received dual Bachelor's Degrees from Rice University in Houston, Texas and graduated with honors from Tulane University School of Medicine in New Orleans. He completed a surgical internship and a four-year residency in Head and Neck Surgery at the University of California, San Diego.
He then took one year of advanced fellowship training focused exclusively on cosmetic and reconstructive surgery of the nose, eyelids, face, ears, neck, and related structures at Tulane University in New Orleans with Dr. Calvin Johnson, one of the world's premier facial plastic surgeons. As a plastic and reconstructive surgeon specializing in these areas, Dr. Godin has dedicated his practice to improving appearance and function for his patients.
Dr. Godin is certified by the American Board of Facial Plastic and Reconstructive Surgery and the American Board of Otolaryngology.
Dr. Godin was appointed as a Fellowship Director in Facial Plastic Surgery by the American Academy of Facial Plastic and Reconstructive Surgery in 2004. This is a high honor in the field of Facial Plastic Surgery, and Dr. Godin is one of only 39 accredited Fellowship Directors in the United States. Dr. Godin was voted by physicians as the Best Rhinoplasty Surgeon for Women in the Richmond Magazine poll for their April 2001 and 2009 issues. He was also voted Richmond's Best Plastic Surgeon by readers of Style Magazine in 1999. In the same year he was designated one of Richmond's "top 40 under 40" in Inside Business Magazine. While such accolades are gratifying, Dr. Godin sees the satisfaction his patients derive from his efforts as the ultimate recognition.
Dr. Godin's Beverly Hills, CA, practice is located at the Osborne Head and Neck Institute, Cedars Sinai Medical Towers, 8631 W. 3rd St. Suite 945E, Los Angeles, CA, 90048, and his Richmond, Virginia practice is conveniently located at 410 Libbie Avenue, Richmond, Virginia, 23226. Please visit his website, https://www.drgodin.com/, for more information on his services. The mission of Dr. Godin's practice is to deliver superior care, unsurpassed service, and surgical excellence to our patients.
Virtual & Office Appointments Available